Glasgow Airport is one of the UK's busiest international airports, with around seven million passengers a year, flying to around 90 destinations worldwide. It is Scotland's principal long haul gateway and is owned by BAA, which also owns Heathrow, Stansted, Southampton, Aberdeen and Edinburgh airports.
Operating hours: 24 hours a day, 365 days a year

Opened: 1966

Runways: One main (2,658m long)

Terminals: One, plus additional check-in facility T2

Airlines: Around 30

Destinations: Around 90

Air transport movements per year: 80,000

Passengers per year: 7 million

Air cargo per year: 3,000 tonnes

Status: Scotland's long haul gateway
The history of the present Glasgow Airport goes back to 1932, when the site at Abbotsinch, between the Black Cart Water and the White Cart Water, near Paisley in Renfrewshire, was opened and the Royal Air Force 602 Squadron (City of Glasgow) Auxiliary Air Force moved its Wapiti IIA aircraft from nearby Renfrew in January 1933.[6] The RAF Station HQ, however, was not formed until 1 July 1936 when 6 Auxiliary Group, Bomber Command, arrived.[6] From May 1939, until moving away in October 1939, the Squadron flew the Supermarine Spitfire.
1940
In 1940, a torpedo training unit was formed, which trained both RAF and Royal Navy crews.[6] On 11 August 1943 Abbotsinch was handed over solely to the Royal Navy and it became a naval base. All Her Majesty's Ships and naval bases are given names and Abbotsinch's was known as HMS Sanderling since June 1940.[6] During the 1950s, the airfield housed a large aircraft storage unit and squadrons of the Royal Naval Volunteer Reserve.
The Royal Navy left in October 1963.[6] The name Sanderling was however retained as a link between the two: HMS Sanderling's ship's bell was presented to the new airport and a bar in the airport was named The Sanderling Bar.
1960s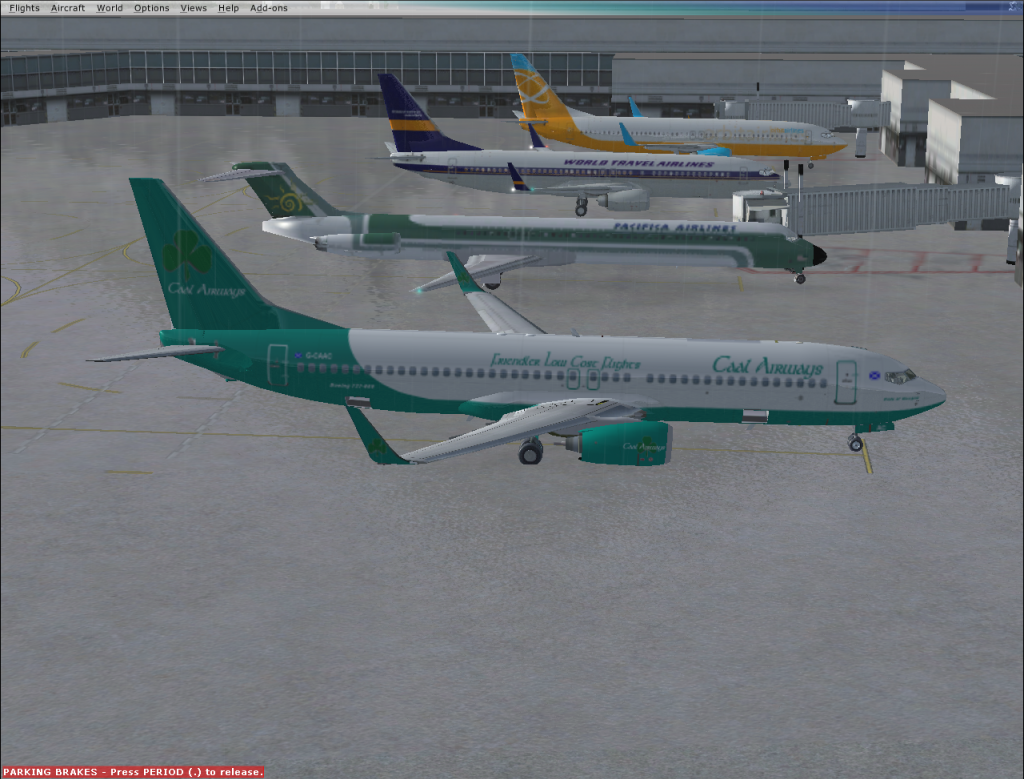 In the 1960s, Glasgow Corporation decided that a new airport for the city was required. The original site of Glasgow's main airport was 3 km (1.9 mi) east of Abbotsinch, in what is now the Dean Park area of Renfrew. The original Art Deco terminal building of Renfrew Airport has not survived. The site is now occupied by a Tesco supermarket and the M8 motorway; this straight and level section of motorway occupies the site of the runway.[7]
Abbotsinch took over from Renfrew airport on 2 May 1966.[6][7] The UK Government had already committed millions into rebuilding Prestwick Airport fit for the "jet age". Nevertheless, the plan went forward and the new airport, designed by Basil Spence and built at a cost of £4.2 million, was completed in 1966, with British European Airways beginning services using De Havilland Comet aircraft.
The first commercial flight to arrive was a British European Airways flight from Edinburgh, landing at 8 am on 2 May 1966. The airport was officially opened on 27 June 1966 by Queen Elizabeth II. The political rows over Glasgow and Prestwick airports continued, with Prestwick enjoying a monopoly over transatlantic traffic, while Glasgow Airport was only allowed to handle UK and intra-European traffic.
1970s to date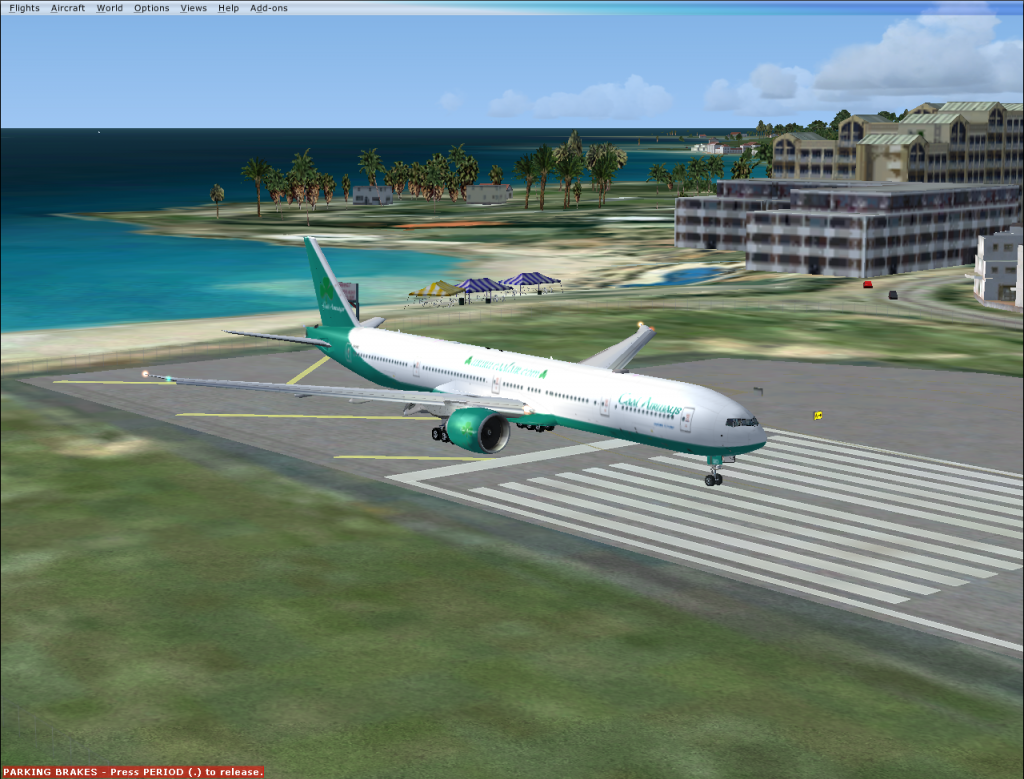 In 1975, the British Airports Authority (BAA) took ownership of Glasgow Airport. When BAA was privatised in the late 1980s, as BAA plc, it consolidated its airport portfolio and sold Prestwick airport. The restrictions on Glasgow Airport were lifted and the transatlantic operators immediately moved from Prestwick, Glasgow Airport being renamed Glasgow International Airport. BAA embarked on a massive redevelopment plan for Glasgow International Airport in 1989.
An extended terminal building was created by building a pre-fabricated metal structure around the front of the original Basil Spence building, hence screening much of its distinctive Brutalist style architecture from view, with the void between the two structures joined by a glass atrium and walkway. Spence's original concrete facade which once looked onto Caledonia Road now fronts the check-in desks. The original building can be seen more clearly from the rear, with the mock barrel vaulted roof visible when airside.
A dedicated international departure lounge and pier was added at the western side of the building, leaving the facility with a total of 38 gates, bringing its capacity up to nine million passengers per year. In 2003, BAA completed redevelopment work on a satellite building (called "T2", formerly the St. Andrews Building), in order to provide a dedicated check-in facility for low cost airlines, principally Aer Lingus,Virgin Atlantic Airways and Thomas Cook Airlines.
By 1996, Glasgow International was handling over 5.5 million passengers per annum, making it the fourth largest airport in the UK.[8]